Students come to Chapel Hill Academy with a range of challenges, including learning disabilities such as dyslexia and dysgraphia. Some students struggle to make the connection between sounds and symbols, while others have trouble with comprehension. Any one of these difficulties can affect learning across all content areas. That is where Maggie Kondovski, LDT-C, Supervisor of Instruction, steps in.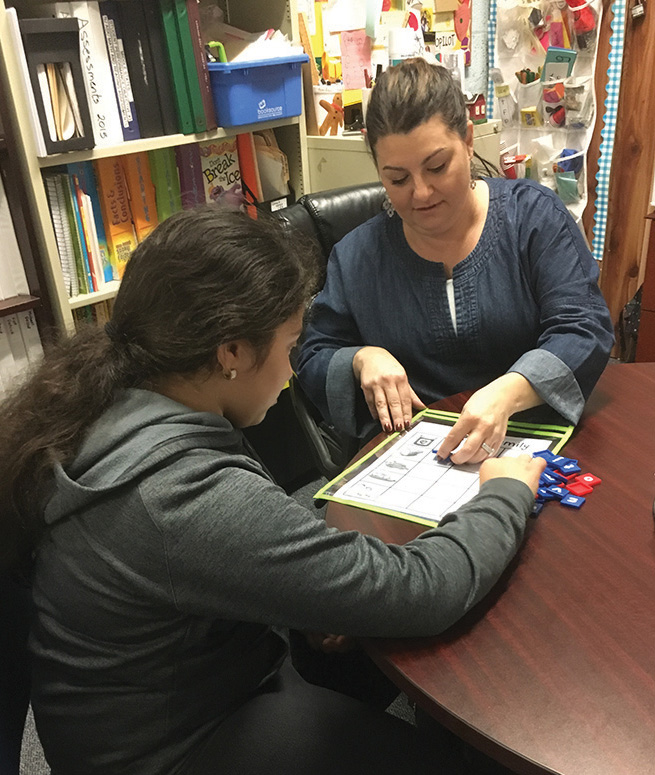 The Remedial Reading Program at Chapel Hill Academy supports students in all grades, but specifically targets those students in grades 2-6. Ms. Kondovski conducts informal assessments several times a year, observes in the classroom, and consults with parents, teachers and counselors to identify students who might need extra support. "Together we choose a path," she said.
Different approaches work for different students. When teaching students to read phonetically, educators create materials using Explode the Code®, a program rooted in Orton-Gillingham®. For students whose challenges are in the areas of memorization and visual discrimination, they might use the Edmark Reading Program®. Both programs are evidence-based, structured, and sequenced.
But it is not the program alone that makes the difference. "The challenge is studying the student to make a determination as to which direction best suits their specific learning needs and style," Ms. Kondovski said.
Ms. Kondovski recalled a 3rd grader who struggled with both behavior and reading. For a full month, they met every day, just building rapport. "We didn't discuss reading at all. I got to know him: his favorite ice cream flavor, who was in his family, and what shows he watched. That made all the difference. When I began addressing the reading, he trusted me," she said.
Over time, she increased the reading instruction, using a phonetic approach and activities that would engage him. "We worked together every day for two years; he became a more fluent reader and developed confidence," she said.
Under Ms. Kondovski's instructional leadership, teachers at Chapel Hill Academy learn to alter workbooks into games to engage the students, while providing materials that are multi-sensory.
"Our students need instruction that is systematic, repetitive, and presented in varied forms. Our teachers take the time to discover what motivates each student and to develop games based on their interests. The methods and materials have changed throughout the years, but the approaches remain the same: develop a rapport and provide materials and instruction that are unique to each student," she concluded.